DEPUTY President of the Senate, Senator Ike Ekweremadu, has called for equity and justice to unite the country and put her on the path of speedy development.
He, however, said justice was not something to be done by the government alone, but an important virtue Nigerians must show to one another, especially to the less privileged.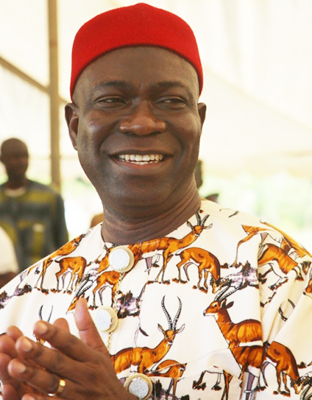 Ekweremadu spoke at a dinner organised by Friends of Ekweremadu to mark his 56th birthday in Enugu at the weekend.
He said: "The human and material endowments we have in this country are endless. What is required is justice for all. Once there is justice for everybody, this country is enough to take all of us.
"I believe the best way to change our story is to ensure justice is done to everybody. Nigeria can only grow in an atmosphere of unity and mutual understanding.
"I see a great nation. I see a peaceful nation. I see a united nation. But we require leaders with vision, who see each and every one of us as brothers and sisters".
Ekweremadu, had earlier visited the Cardiothoracic Centre, University of Nigeria Teaching Hospital, UNTH, Ituku-Ozalla; National Orthopedic Hospital; Mother of Christ Motherless Babies Home; and Our Mother of Perpetual Help Old People's Home, Enugu, where he donated medicines, foodstuffs, consumables and cash to support the homes or support the less-privileged in the hospitals to settle their bills.
He called on Nigerians to be their brothers' keepers.
"Giving succour to the less privileged in the society not only comes with a sense of fulfillment, but also gives the less privileged a sense of belonging and justice.
"The society must not sit by and watch a very significant part of it continue to languish in despair. At individual levels, let us make everyone count. As a country, let us make every part of Nigeria count. That way, there will be peace and development," Ekweremadu concluded.